Daniel Boone Building, Columbia Government Ctr.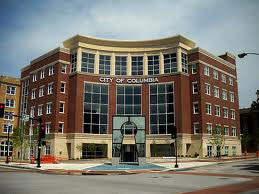 Date Completed: April 2011
Client: City of Columbia, MO
Size: 126,827 sq. ft.
LEED Status: Silver
Type of Construction: New
Service: Commissioning – LEED Fundamental
Facility Type: Government
Project Budget: $20 million

The renovation and expansion of the Daniel Boone Building was designed to accommodate all the space necessary for the government center as well as future anticipated space needs for the next 25 years of growth. This project included an addition with a new, prefabricated heating and cooling plant on the roof. The renovation of the original historic building followed the new addition, requiring a multi-phased commissioning effort.