FREE Energy Benchmarking - As your first stop on the road to energy efficiency, learn how your building compares to others.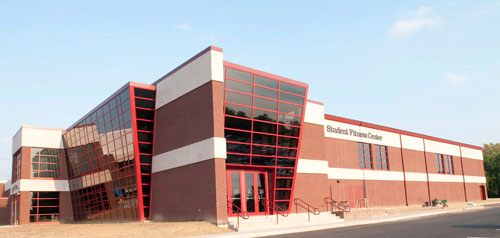 FEATURED PROJECT
SIUE Fitness Complex
The SIUE Fitness Complex is comprised of three buildings: the Vadalabene Center, Student Fitness Center, and the Lukas Athletic Addition. Spaces include areas typical for a student fitness center such as multiple gymnasiums, a weight room, multi-purpose sports spaces, an indoor swimming pool, and locker rooms, as well as classrooms, campus recreation and wellness center offices, STEM resource center, Math & Statistics Department offices, and athletic offices and training areas. This facility includes a variety of system types, including multi-zone, constant volume reheat, and variable air volume systems, offering many challenges and opportunities.